Mailing Address & Credit Card Changes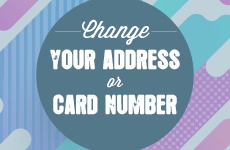 If you give to SOS Radio on a regular basis, you can easily update your credit/debit card right here or change your monthly gifts to the Easy EFT - electronic check.
You can also update your address by clicking here!
Would you like to talk with us on the phone? Call 702-731-5452
Thanks for your generosity! You're making a difference!
SOS Radio is listener supported. The funding doesn't come from commercials, government grants or corporate sponsors. Every dollar that fuels the ministry comes directly from families like yours!