Hawaii Wildfire Relief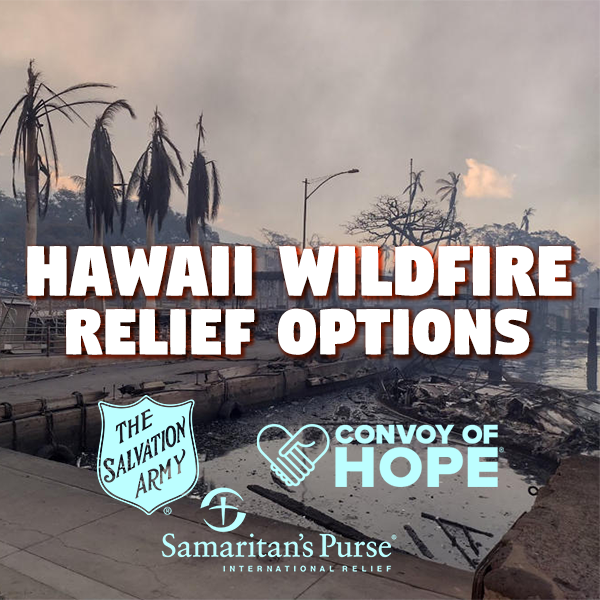 Thousands of Hawaiians have been forced to flee their homes and abandon their businesses as raging wildfires engulfed large swaths of land on Maui and the Big Island. Hospitals on Maui have been overwhelmed with burn victims and patients with smoke-related illnesses. Entire towns have almost totally burnt to the ground... Yet even in the middle of such tragedy, there is hope. Hope that comes from the generosity of people willing to help.
Here are a few credible organizations that you can support, who are helping to bring relief to families in Hawaii.